Ashe will be turning one in a couple weeks. Not much to report since last time.

His one year appointment is on March 31, 2000. We will have an updated height and weight at that time.

New pictures will be taken on March 21, 2000. We are taking a four generation picture too (Ashe, mom, Grandma Ordal and Great-Grandma Ordal), so check this page for the posting of these professional pictures.

Look at those two teeth peaking through!! Now where are the rest?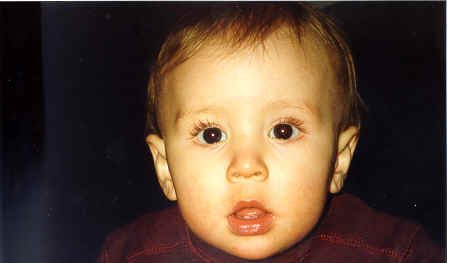 He loves his Gerber cookies...mom and dad don't like the clean up, though.