| | |
| --- | --- |
| | Ashe is growing like a weed. At his nine month appt. on January 5, 2000, he was 20 lbs 8 oz and 30 in long. That's about the 90th percentile. |
| | I was able to "let go" this time...Dennis attended this Dr. appt. alone with Ashe. Our poor Dr. needed a break from me breathing down his neck. |
| | He finally crawled for the first time on January 15, 2000. Did that take forever or what?! He'll be walking soon. |
| | More in about three months...that's about all the updating you can expect me to do!! |
| | Thanks to our friend Kelly Gardner, who helped me by scanning these pictures. |
This is our new favorite picture of A.P.
That smile is so charming...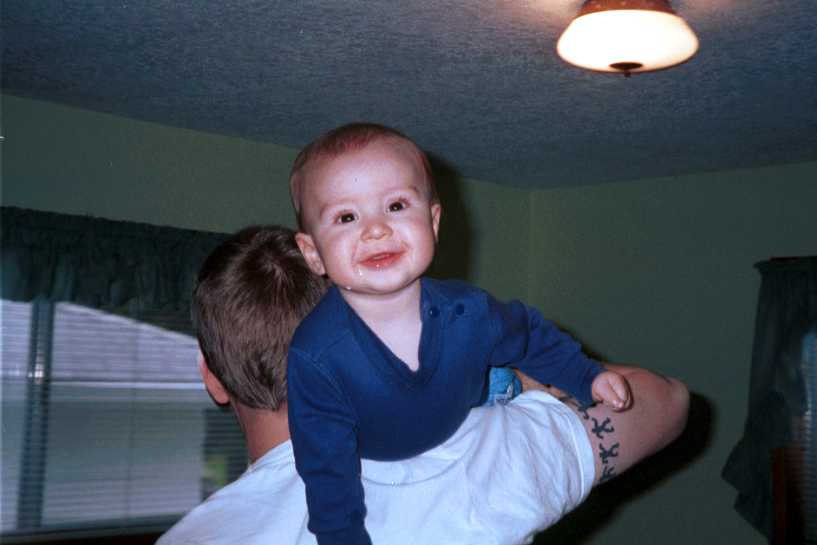 Mmmm....squash!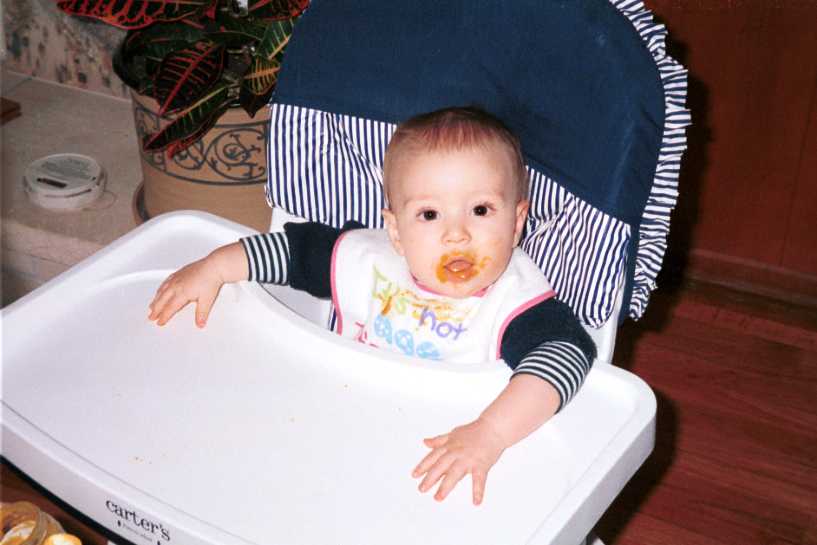 This is Ashe in his crib...in which he never sleeps.